Joseph Haynes, DDS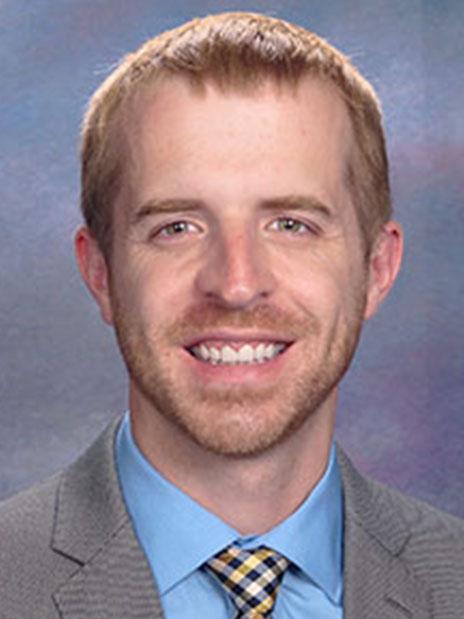 I come to work every morning hoping to make each patient's dental experience a little easier, to add a little humor to their lives, and to help each achieve a healthy and pain-free smile!
Being a dentist is more than working on teeth: It's getting to know the person, establishing trust, and building a connection that goes beyond provider and patient. We serve a diverse community and each person I see broadens my understanding of the world. I treasure the opportunity to learn who they are, hear about their life and experiences, and share some of my own.
I know many people feel anxious at the thought of "seeing the dentist," sometimes to the point of avoiding checkups and procedures for years. I do everything possible to help my patients overcome this reticence. I'm patient and calm, always proceed at a pace my patient is comfortable with, and strive to ensure they're completely comfortable. I want patients to learn that visiting me is nothing to stress about – ever.
I particularly enjoy educating my patients about dentistry and each person's unique oral health concerns. It's wonderful to see someone make positive changes in their homecare and establish good habits and then see the outcome of those changes in a healthier, more becoming smile!
Education
Doctorate of Dental Surgery –

Columbia University College of Dental Medicine

Periodontics – Oregon Health and Science University
I'm committed to life-long learning. Dentistry is constantly advancing and new techniques, materials, and technologies are brought to market. I avidly study and evaluate new options, selecting only those that improve patient care and results to bring to the practice.
Each year I complete multiple continuing education courses, with a focus on periodontics and digital dentistry.
Professional Memberships
American Association of Periodontology
American Dental Association
Washington State Dental Association
Seattle-King County Dental Society
Giving Back
Being part of a community means an obligation to serve and help others. That strengthens the community and improves quality of life and happiness, for all of us. I am happy to volunteer at the Christ Community Dental Clinic, providing routine dental care for underserved neighbors.
Beyond the Practice
Born and raised in Puyallup, my husband Tyler, our six dogs, and I now call Tacoma home. When not seeing patients, I enjoy working in the yard and, when I have quiet time, curling up and reading.