Aishwarya Ramanan, DDS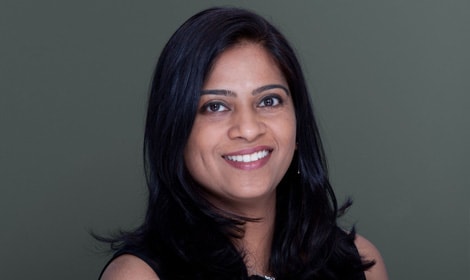 Building trust with each patient is essential: It is the foundation of my identity as a dentist. Trust is the outcome of the years of my commitment to learning, being a perfectionist, keeping up to date with current practices and — above all — building relationships so people know they are in safe hands.
I strive to provide exceptional care for each and every patient I see. In turn, I'm able to build lasting relationships with people. I truly care about them personally, and want only the best for them in their lives. I love meeting so many wonderful people, and especially enjoy working with families and seeing the kids grow up!
Since I'm a general dentist, I love that I don't provide just one type of care. I have the opportunity to learn continually, expand my knowledge and skills, and meet people's needs so they develop their healthiest, most attractive smile!
I enjoy oral surgery as well as cosmetic and restorative processes. Improving someone's life by relieving pain, restoring function, and creating a smile they love ... I do these things every day, for people I care about, and it's amazing!
Education
I love learning: It keeps me motivated and excited, and keeps my brain sharp! I enjoy staying up to date on new treatment options and technologies, so patients have access to the best care for their unique situation. It's my responsibility to provide proven care, and make sure every patient achieves his or her dental health goals.
Continuing education is my passion, so I attend every professional conference I can make. I've also completed my Invisalign® certification, a one-year implant dentistry continuum, and a two-year orthodontic program, and I'm dental laser certified, too.
Professional Memberships
Giving Back
I think it's important to support our community and help others. I enjoy volunteering my time and skills through free dental day programs, where we offer free exams, X-rays, and a variety of procedures.
I also enjoy volunteering for dental talks at local elementary schools. It's fun to help kids get excited about keeping their smiles clean and healthy!
Beyond the Practice
I've lived here on the East Side since 1999, except for two years in San Francisco while I attended dental school. My wonderful husband Ajay and I have been married for almost 20 years. We have three lovely daughters, including twins!
My family is everything to me. We enjoy our time together, whether we're biking and hiking, gathering in the kitchen, or just relaxing together. I also love running several times a week and am a CrossFit enthusiast.